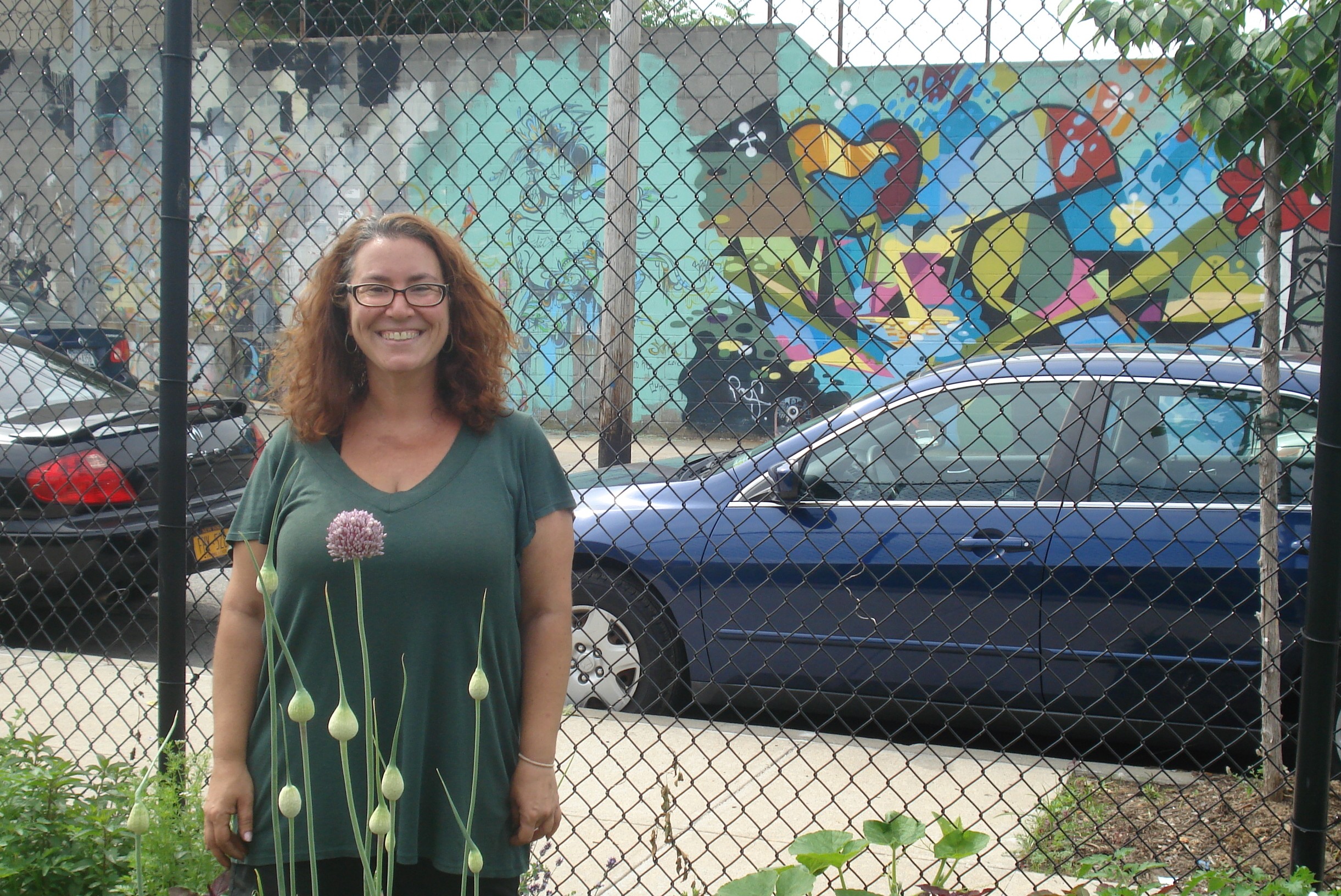 At the far Western end of 30th Avenue, close to the East River and the Welling Court Mural Project, is Two Coves Community Garden.  A mesh fence encloses a triangular patch of land split up into 130 gardening plots.  Green creepers climb up the fence.
Early last Sunday morning the garden was already bustling with activity.  I spoke with Two Coves member Lynne Serpe.  While we spoke, she was weeding and digging a new plot that had become available, getting it ready for its gardener.
"Two Coves was once a vacant lot," she says, "with all the problems that come with that.  There was an idea to turn it into a park but then the money dried up.  Local people decided that well, if we turn it into a community garden the money won't be a problem, because we maintain it."
That was in 2006.  Lynne got involved in January 2008 when there were about 12 people gardening there.  By the end of that year there were 80.  Now, around 250 people use the garden.