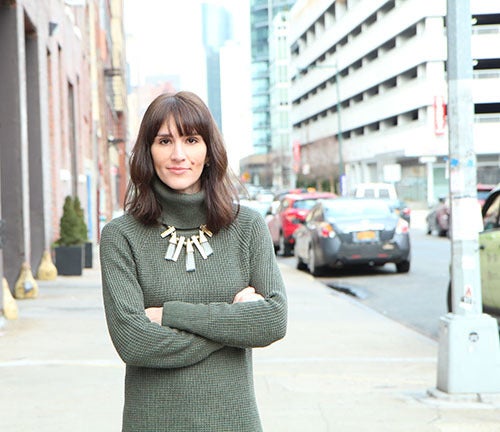 Photo by Nancy A. Ruhling
Lindsy's the director/curator of The Neustadt.
From the more than 250,000 pieces of Tiffany art glass at The Neustadt, Lindsy Parrott pulls out a rippled cream-colored sheet and holds it up to the light.
Read all about Lindsy in Nancy Ruhlng's Huffington Post blog,
"Astoria Characters: The Tiffany Curator."